We unlock talent potential with comprehensive HR solutions.
Talent Acquisition and Recruitment
We help businesses identify and attract top talent through a comprehensive recruitment process, including job postings, candidate screening, and interviews.
Staff Augmentation
We provide businesses with flexible and skilled temporary staffing solutions to meet short-term project needs or address seasonal fluctuations in workload.
Contract Staffing
Our expertise lies in assisting companies in hiring contract workers for specific assignments or projects, offering flexibility and cost-effectiveness.
Permanent Placement
We specialize in finding and hiring full-time employees to fill permanent positions within organizations.
Executive Search
We focus on recruiting top-level executives and key management positions for organizations.
Industry-Specific Staffing
With our specialized approach, we offer tailored staffing solutions to meet the unique needs of specific industries and niche markets.
Temporary-to-Hire
We provide contract-to-hire services, allowing businesses to evaluate candidates before making permanent hiring decisions.
Candidate Screening and Evaluation
Our team conducts thorough candidate assessments, including background checks, to ensure that job seekers meet the required qualifications and match the company culture.
Employee Training and Development
We offer training and development programs to enhance the skills and capabilities of the workforce.
Payroll and Benefits Management
Our services encompass payroll and benefits management for temporary and contract workers. 
HR Consulting
We provide human resources consulting services, offering guidance on HR policies, employee relations, and compliance.
Workforce Planning
We assist companies in developing strategic workforce planning to address future staffing needs and organizational growth. 
Onboarding and Employee Engagement
Our team supports businesses in the onboarding process to ensure a smooth transition for new hires and enhance employee engagement. 
Candidate Database and Talent Pool Management
We maintain a comprehensive database of qualified candidates, making it easier to match them with relevant job opportunities. 
Area of Work

  – Consulting | Applications | Infrastructure | Staffing 
We redefine staffing by offering a comprehensive suite of solutions that empower businesses to find, acquire, and manage talent seamlessly. Our expertise spans a spectrum of staffing needs, ensuring that organizations can scale, innovate, and thrive with the right people in place. With us, staffing becomes an opportunity to elevate your workforce strategy and drive sustainable growth. 
Tailored Talent Acquisition: Our specialized approach ensures that you attract candidates perfectly aligned with your requirements, saving time and resources in the hiring process. 
Agile Staffing: Whether it's short-term projects or seasonal demands, our flexible staffing solutions allow you to quickly adapt to varying workloads without compromising quality. 
Cost-Effective Solutions: Our customized staffing options, from temporary to permanent placements, optimize costs by offering the right workforce for your needs. 
Leadership Excellence: We bring top-tier executives and key management professionals to your organization, driving strategic decisions and innovation.
Industry Expertise: Our industry-specific staffing solutions guarantee that you're equipped with professionals who understand your sector's nuances and challenges. 
Talent Evaluation: Rigorous candidate assessments ensure that you're selecting candidates who not only meet qualifications but also fit seamlessly into your company culture.
Streamlined Payroll and Compliance: We handle payroll and benefits, ensuring compliance with regulations and freeing you from administrative burdens. 
HR Expertise: Our HR consulting services provide insights that strengthen your HR policies, employee relations, and overall organizational effectiveness.
Strategic Workforce Planning: Our guidance helps you anticipate future talent needs, aligning with your business growth and ensuring a competitive advantage.
Engagement and Retention: Through effective onboarding and engagement strategies, we help you retain top talent, reducing turnover and increasing productivity.

A multi national technology consulting firm secures a contract to develop a specialized software solution for a client. They leverage our C2C services to bring in experienced software developers on a project basis, ensuring the end client's unique requirements are met without committing to permanent hires.

A retail company experiences a surge in demand during the holiday season. They opt for staff augmentation to bring in temporary staff to handle the increased workload, ensuring smooth operations without the need for permanent hires.

A construction firm secures a large project that requires specialized expertise for a specific duration. Contract staffing allows them to quickly onboard experienced professionals for the project, saving time and resources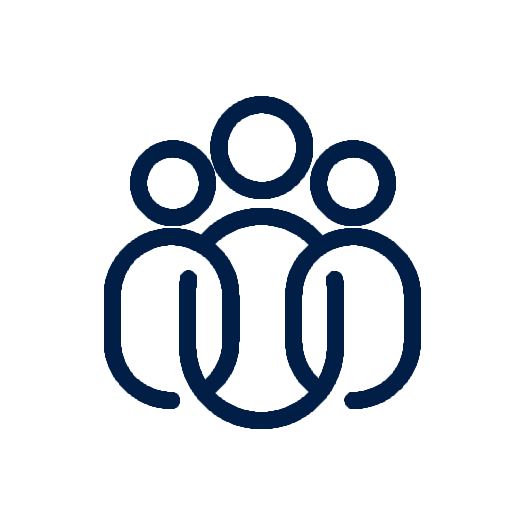 Consultation and Analysis: We begin by understanding your staffing requirements, organizational goals, and industry dynamics to craft a tailored staffing strategy
Customized Solutions: Based on your needs, we recommend the most suitable staffing options, whether it's temporary, contract, or permanent placements.
Talent Sourcing: Our extensive network and resources enable us to identify candidates who match your criteria, ensuring a strong talent pool.
Screening and Evaluation: Rigorous assessments, including background checks, ensure that candidates possess the necessary skills and align with your culture. 
Interview and Selection: We facilitate interviews, guiding you in making informed decisions while ensuring candidates align with your values.
Seamless Onboarding: We ensure smooth transitions for new hires, integrating them seamlessly into your organization for enhanced engagement.
Ongoing Support: We offer continuous support, ensuring that your staffing needs are met efficiently and effectively, from recruitment to post-placement. 
Strategic Guidance: Our workforce planning and HR consulting services provide insights that shape your long-term staffing and organizational strategies. 
Initiate a meaningful dialogue
Our Motto: Let Us Grow Together!
Our Purpose:  Taking care of human values and ethics, we are committed to serve every customer individually and deliver custom built Value for Money solutions driven by latest technology, innovation, quality, structured processes and collaboration with global resources.
Our Values: We exhibit teamwork, ownership, integrity, lifelong learning, and a commitment to delivering wow customer experiences.