We drive engineering innovation with cutting-edge technology solutions.
Technology Consulting - Engineering Optimization
Collaborate with our experts to optimize heavy engineering architectures, leveraging cutting-edge solutions and methodologies for enhanced performance and seamless integration.
Engineering Software Services
Empower your operations with a comprehensive suite of heavy engineering software services, including development, migration, upgradation, performance tuning, scalability enhancements, and robust security implementations.
Engineering Application Integration - Multidisciplinary
Effortlessly integrate diverse engineering systems, such as CAD/CAM software, simulation tools, and project management platforms, into your projects for seamless data exchange.
Engineering Standards Compliance
Stay compliant with a range of industry standards and regulations, including ASME, ISO, ASTM, API, NACE, and AWS, ensuring adherence to rigorous quality and safety guidelines.
Data Analytics and Engineering Insights
Leverage advanced analytics tools like MATLAB, ANSYS, and Simulation Software to gain valuable insights from engineering data, driving data-driven decision-making.
Engineering Data Security and Project Management
Ensure project data integrity and cybersecurity with comprehensive measures, data migration, and archiving services, following industry-specific best practices.
Engineering Software Applications
Deliver cutting-edge software applications for design, simulation, and project management, enabling efficient project execution, resource allocation, and real-time progress tracking.
Internet of Things (IoT) Solutions for Industry 4.0
Redefine engineering operations with IoT-based sensors and devices, allowing remote monitoring of equipment health, predictive maintenance, and real-time data collection.
Cloud Solutions for Engineering Projects
Embrace secure and scalable cloud infrastructure tailored to engineering needs, providing efficient storage, collaboration, and management of engineering data and projects.
Blockchain Technology for Supply Chain Management
Explore innovative blockchain solutions to ensure transparency and traceability in the supply chain, enhancing material tracking, vendor collaboration, and project accountability.
Virtual Reality (VR) and Augmented Reality (AR) Applications
Revolutionize training, design review, and equipment maintenance with our immersive VR and AR applications, enhancing collaboration and decision-making.
Artificial Intelligence (AI) and Machine Learning (ML) Applications
Harness the power of AI/ML algorithms to predict equipment performance, analyze structural integrity, and optimize manufacturing processes for superior quality.
Engineering Robotics and Automation
Optimize engineering operations with intelligent robotics and automation, streamlining repetitive tasks, quality control, and manufacturing challenges.
Area of Work

  – Heavy Equipment Design | Structural Engineering | Manufacturing | Quality Control | Welding | Project Management | Supply Chain | Inspection | Non-Destructive Testing | Maintenance | Energy Sector | Industrial Automation | BOM | DIN | Job Engineering | Supply Chain | Inspection | Industrial Automation
Product Lifecycle Management (PLM) Solution: We streamline heavy engineering projects with our comprehensive PLM solution, efficiently managing product lifecycles from concept to retirement.
Universal Viewer for 2D and 3D Files: Experience seamless collaboration through our specialized viewer, which handles 2D and 3D engineering files, providing clearer design insights.
Digital Signature Platform: We enhance document workflows with our digital signature solution, ensuring authenticity and compliance in heavy engineering documentation.
Full Kit Management Systems: We optimize material kit handling with our solution, enabling efficient tracking, assembly, and distribution of components.
Client Portal for Efficient Comment Resolution: We empower clients with our portal for streamlined comment resolution, enhancing communication and ensuring swift issue resolution.
Quality Control Protocols with Shop Welding Enhancement: We help achieve precision in welding processes with integrated quality control protocols, tailored for heavy engineering shop welding.
Non-Destructive Evaluation Examination Software: We ensure equipment reliability with our software for non-destructive evaluation and examination, proactively detecting potential issues.
Welding Process Specification Management: We enable compliance with industry standards using our software for efficiently managing welding process specifications.
Efficient Document Management and Workflow System: We simplify documentation with our integrated solution, tailored to the unique needs of heavy engineering projects.
Digital Job Time Card and Work Management Solution: We assist in effective workforce management with our digital job time card and work management software, optimizing resource allocation.
Streamlined Quotation Management Software: We automate quoting with our software, enhancing precision and speed in heavy engineering project pricing.
Comprehensive Piping Production System: We revolutionize piping production with our dedicated system, covering the entire project lifecycle.
Robust Audit Portal: We ensure compliance and transparency with our audit portal software, specifically tailored for the heavy engineering sector.
Empowering Elearning Portal: We provide access to industry-specific training and knowledge resources through our elearning portal, fostering continuous skill enhancement.
Sealed DFE Activities and Generator Monitoring: We monitor sealed Design for Environment (DFE) activities and generators with our software, ensuring environmental compliance.
Precision Heat Treatment Session Application: We optimize heat treatment with our specialized application, offering precise control and monitoring.
HX Design Software: Our specialized software empowers precise heat exchanger (HX) design, providing meticulous control and monitoring throughout the design process for optimal performance.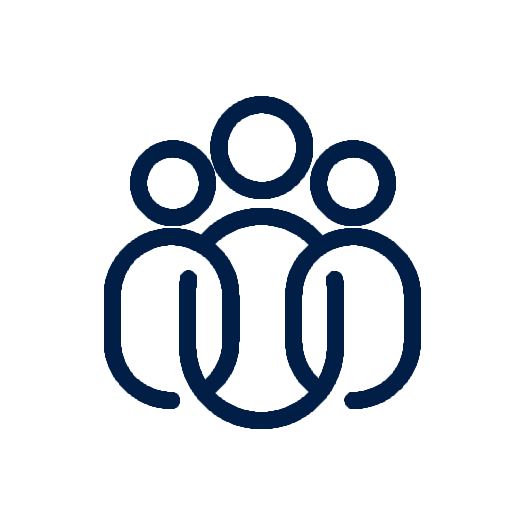 Effective Communication – Specific, precise, clean and concise
Clean code with best code practices
Critical thinking and adaptability to latest changes
Debugging, troubleshooting and problem solving
Scrum / Agile development process
Domain specific expertise
Clear documentation
Focus on reliable, scalable and high performance
IP-rights and NDA protection
Certified resources
On demand peer colleagues expertise
Secured access with finger print, VPN, two-factor authentication
Time zone compatibility
High end hardware for fast programming – laptops, dual screen, etc
Pleasant office space/environment for enhanced productivity
Timelogs and reporting
Team Job Functions – Project Management | Custom Account Management | Code Management | People Management | Delivery Management | Process Management | Task Management | Knowledge Management| Requirement Management | Quality Management | Release Management | Infrastructure Management | Transition Management | Project Cost Budgeting | Project ROI Management | Time Management | Technical Support | Project Audit Management
Rigel Offering:
Tailored Services | Hire Dedicated Developers | Industry-Specific Solutions | Products
Terms: Pay Per Hour | Pay Per Week | Fixed Cost | Revenue/Profit Share | Pay Per User/Subscription/Instance | ESOP | Retainer | Hybrid
Location: Onsite | Offshore| Hybrid Onsite and Remote
Onboarding: Within 4 weeks | Quick team scaling
Process: Submit Inquiry –> Business Need Concall –> NDA –> Rigel Proposition –> Agreement –> Onboarding
Initiate a meaningful dialogue
Our Motto: Let Us Grow Together!
Our Purpose:  Taking care of human values and ethics, we are committed to serve every customer individually and deliver custom built Value for Money solutions driven by latest technology, innovation, quality, structured processes and collaboration with global resources.
Our Values: We exhibit teamwork, ownership, integrity, lifelong learning, and a commitment to delivering wow customer experiences.