We empower healthcare with innovative technology solutions.
Technology Consulting - Architecture Redesign
Collaborate with our experts to revamp and optimize healthcare architectures, ensuring seamless integration and enhanced performance.
Application Services
Empower your organization with a comprehensive suite of healthcare application services, including development, migration, upgradation, performance tuning, scalability enhancements, and robust security implementations.
Application Integration - 3rd Party
Effortlessly integrate external systems, such as X12 Claims Files and CMS 1500 Forms, into your healthcare applications for seamless data exchange.
Application Compliance
Stay compliant with a plethora of healthcare standards and regulations, including HIPAA, ONC, FIHR, HL7, HITECH, EHR, PHIPA, EHR, ICD-10, EVV, and DICOM.
Data Analytics and Business Intelligence
Leverage advanced analytics tools like Power BI, SSRS, BI Dashboards, and Reports to gain valuable insights from healthcare data, driving evidence-based decision-making.
Data Security and Management Privacy Services
Ensure HIPAA compliance and safeguard sensitive patient data with our comprehensive cybersecurity measures, data migration, and archiving services.
Mobile Apps
Deliver top-notch mobile applications for patients and providers, enabling efficient access to medical information, appointment management, health metric tracking, and remote care capabilities.
Internet of Things (IoT) Solutions
Redefine patient care with our IoT-based healthcare devices and wearables, allowing remote monitoring of patient health and real-time data collection.
Cloud Solutions for Healthcare
Embrace secure and scalable cloud infrastructure tailored to healthcare needs, providing efficient storage and management of healthcare data and applications.
Blockchain Technology for Medical Records
Explore cutting-edge blockchain solutions to ensure the utmost security and immutability of medical records, bolstering data integrity and preserving patient privacy.
Virtual Reality (VR) and Augmented Reality (AR) Applications
Revolutionize medical training, patient education, and pain management with our immersive VR and AR applications.
Artificial Intelligence (AI) and Machine Learning (ML) Application
Unleash the potential of AI/ML algorithms to analyze healthcare data, predict disease patterns, and personalize treatment plans.
Robotics and Automation
Optimize healthcare operations with intelligent robotics and automation, streamlining repetitive tasks, medication management, and logistical challenges.
Area of Work
– Dental | Clinic | Medical Coding | Claims Processing | Revenue Cycle Management | Pharmacy | Rehabilitation | Mental Health | Chronic Care | Behavioral Health | Medical Equipment | Nursing | Home Health | Claims | Insurance | e-Prescription
Electronic Health Records (EHR) Implementation and Integration:
Helping healthcare providers adopt and integrate EHR systems to digitize patient records, streamline data access, and improve care coordination.
Telemedicine Solutions:  Developing telehealth platforms that enable remote consultations, virtual visits, and remote patient monitoring for increased access to healthcare services.
Laboratory Information Systems (LIS): Support the management of laboratory testing processes, including sample tracking, result management, and quality control
Pharmacy Management Software: Assist in medication dispensing, inventory management, drug interactions, and prescription processing.
Health Information Exchange (HIE) Development: Creating secure and interoperable HIE platforms to facilitate the seamless exchange of patient data between healthcare organizations.
Rehabilitation Center Management Systems: Streamline operations, scheduling, and treatment tracking for rehabilitation centers.
Chronic Care Management (CCM) Software: Support care management and coordination for patients with chronic conditions.
Patient Engagement Platforms: Building patient portals and engagement tools to empower patients to manage their health, access educational resources, and communicate with healthcare providers.
Remote Patient Monitoring Solutions: Designing remote monitoring systems to track patient health status and adherence to treatment plans outside of healthcare facilities.
Clinical Decision Support Systems (CDSS): Developing CDSS to assist healthcare professionals in making accurate diagnoses and treatment decisions based on evidence-based guidelines.

Boston based Rehab Center faced challenge of intricate medical coding (ICD-10, CPT, HCPCS) causing errors, thereby impacting reimbursement rates and claim denials. To tackle this, we introduced a solution that examines patient records, diagnoses, and procedures, utilizing machine learning to forecast precise codes using historical data and medical protocols. This initiative elevated coding accuracy, curtailed claim denials, bolstered revenue collection, and streamlined adherence to coding standards.

Chicago based Clinic faced challenge of manual billing processes causing inefficiencies, delayed payments, and insurance verification errors was addressed through the implementation of a solution. This solution integrated bots and automated forms to generate invoices, validate insurance coverage via payer portals, and auto-populate CMS-1500 and UB-04 forms. The outcome was accelerated billing cycles, heightened accuracy, and a notable reduction in administrative workload.

MA based Rehab Center carried out labor-intensive manual claims processing, leading to errors and reimbursement delays. By meticulously validating patient information and cross-referencing it with insurance company data (Blue Cross Blue Shield), we achieved, generation of accurate claims that were seamlessly submitted electronically. The outcome was a marked improvement in revenue flow with substantial reductions in processing delays. We deployed RPA to automate end-to-end claims processing and with help of bots validated patient details against insurance company information.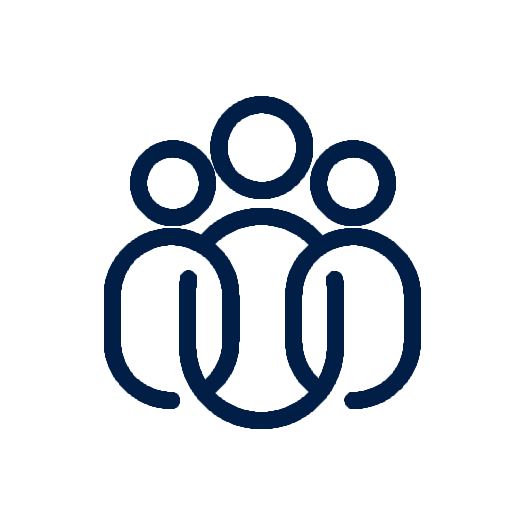 Effective Communication – Specific, precise, clean and concise
Clean code with best code practices
Critical thinking and adaptability to latest changes
Debugging, troubleshooting and problem solving
Scrum / Agile development process
Domain specific expertise
Clear documentation
Focus on reliable, scalable and high performance
IP-rights and NDA protection
Certified resources
On demand peer colleagues expertise
Secured access with finger print, VPN, two-factor authentication
Time zone compatibility
High end hardware for fast programming – laptops, dual screen, etc
Pleasant office space/environment for enhanced productivity
Timelogs and reporting
Team Job Functions – Project Management | Custom Account Management | Code Management | People Management | Delivery Management | Process Management | Task Management | Knowledge Management| Requirement Management | Quality Management | Release Management | Infrastructure Management Transition Management | Project Cost Budgeting | Project ROI Management | Time Management | Technical Support |Project Audit Management
Rigel Offering:
Tailored Services | Hire Dedicated Developers | Industry-Specific Solutions | Products
Terms: Pay Per Hour | Pay Per Week | Fixed Cost | Revenue/Profit Share | Pay Per User/Subscription/Instance | ESOP | Retainer | Hybrid
Location: Onsite | Offshore| Hybrid Onsite and Remote
Onboarding: Within 4 weeks | Quick team scaling
Process: Submit Inquiry –> Business Need Concall –> NDA –> Rigel Proposition –> Agreement –> Onboarding
Initiate a meaningful dialogue
Our Motto: Let Us Grow Together!
Our Purpose:  Taking care of human values and ethics, we are committed to serve every customer individually and deliver custom built Value for Money solutions driven by latest technology, innovation, quality, structured processes and collaboration with global resources.
Our Values: We exhibit teamwork, ownership, integrity, lifelong learning, and a commitment to delivering wow customer experiences.