We provide cloud computing and remote infrastructure services.
Infrastructure Assessment and Planning
With our expertise, receive remote infrastructure assessments and strategic planning to align your infrastructure with your business goals.
Cloud Migration & Deployment
We seamlessly transition applications and data to the cloud, ensuring optimized deployment and a smooth migration process.
API Development & Integration
We develop and integrate APIs for seamless communication between cloud-based applications and services.
Containerization & Kubernetes
We efficiently orchestrate applications for enhanced scalability and resource utilization, guided by our proficiency.
Serverless Computing
Focus on development while we manage underlying infrastructure, reducing operational overhead.
Infrastructure Management
We proactively monitor, optimize resource and adjust resources to ensure your cloud investment delivers performance and cost-effectiveness
Storage & Backup
Ensure data protection, accessibility, and disaster readiness with our secure cloud storage and backup solutions.
Security & Compliance
We provide robust cloud security measures to safeguard against cyber threats and ensure regulatory compliance, along with remote infrastructure auditing services to ensure adherence to industry standards.
Cloud DevOps & Automation
We streamline development and operations for accelerated application and service delivery, powered by our experience.
Remote Application Support
We manage servers, applications, and databases, ensuring optimal performance, security, and availability
Server Management
We offer remote server management services, ensuring seamless configuration, monitoring, and maintenance of your servers for optimal performance.
Network Monitoring and Security
Our team provides remote monitoring of your network infrastructure, ensuring real-time detection and prevention of security threats.
Virtualization Services
Experience enhanced efficiency and resource utilization through our remote virtualization services, including server virtualization and desktop virtualization.
Managed Firewall Services
Protect your network from unauthorized access and cyber threats with our remote managed firewall services.
Vendor Management
We handle vendor relationships and communications on your behalf to ensure seamless integration and support for your infrastructure solutions.
Area of Work

  – Consulting | Applications | Infrastructure | Staffing 
Our comprehensive cloud computing services empower your business with seamless migration, efficient resource management, and robust security, while our expert remote infrastructure services revolutionize the way you manage your IT backbone. With us, distance is no longer a limitation for robust, secure, and scalable IT operations, allowing you to focus on driving your business forward.
24/7 Monitoring & Proactive Support: Ensure operational integrity with continuous monitoring, preemptively addressing potential issues for minimal downtime.
Enhanced Security: Trust our advanced measures for data security, ensuring compliance and maintaining data integrity.
Scalability & Adaptability: Seamlessly scale remote services to accommodate business growth, allowing your IT infrastructure to expand alongside you.
Reduced Costs: Efficient remote management eliminates the need for in-house IT teams, leading to cost savings while maintaining high service quality.
Focus on Core Competencies: Unburden your team from infrastructure management, empowering them to concentrate on core business initiatives.
Swift Issue Resolution: Identify and resolve issues promptly through remote management, minimizing disruptions and ensuring uninterrupted operations.
Regular Maintenance & Updates: Keep your infrastructure up-to-date with timely maintenance, ensuring optimal performance and security.
Efficiency Enhancement: Optimize resource allocation with our cloud solutions, increasing overall productivity.
Cost Savings: Maximize cloud investment value with dynamic resource scaling and expert cost optimization.
Security Assurance: Protect data and applications with robust security measures, ensuring compliance.

Seamlessly executed a comprehensive migration for a prominent industrial engineering company, shifting their on-premise AD, File Server, and Mail Server to the cloud with O365. Our team expertly managed essential aspects, including group administration, SharePoint access, Azure integration, and secure mobile device connectivity, ensuring a smooth transition to modern, flexible, and collaborative digital environments.

Leveraging advanced monitoring tools, real-time analytics, and dynamic load balancing solutions, we ensure a high traffic ecommerce website stays responsive, resilient, and ready to handle surges in traffic, providing a seamless shopping experience for its 1+ million active monthly customers.

Designed and orchestrated a robust cloud infrastructure for seamless scalability in video streaming and social media applications. Utilizing AWS resources including EC2, Lightsail, Lambda for serverless processing, CDN for efficient content delivery, and S3 buckets for storage, we've created a dynamic environment poised to handle increasing demand, ensuring optimal performance and a superior user experience.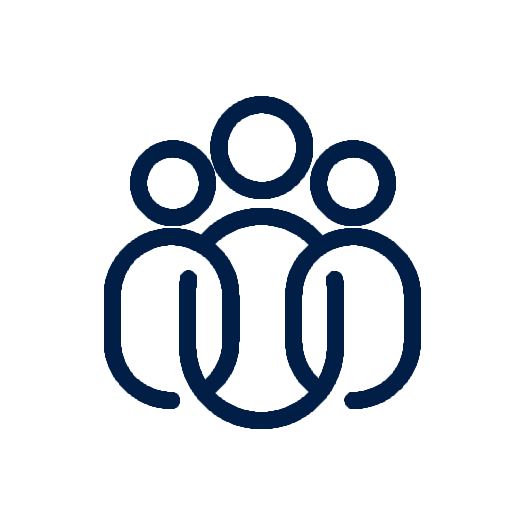 Assessment, Strategy & Design: We begin with a comprehensive evaluation of your infrastructure and objectives, crafting a tailored strategy that aligns with your business goals.
Implementation & Deployment: Based on the assessment, we design and deploy components remotely, ensuring a robust infrastructure setup.
24/7 Monitoring & Security: Our vigilant team monitors round the clock, identifying issues and enhancing security against cyber threats.
Proactive Issue Mitigation: Swiftly addressing issues, we ensure continuous operations by employing proactive measures.
Scalability & Integration: We enable seamless resource scaling and integration through API development, accommodating growth and communication needs.
Performance Management: We proactively manage resources, optimize costs, and enhance agility through DevOps practices.
Regular Reporting & Improvement: Stay informed with performance reports and benefit from continuous improvement through regular assessments, ensuring evolving excellence.
Initiate a meaningful dialogue
Our Motto: Let Us Grow Together!
Our Purpose:  Taking care of human values and ethics, we are committed to serve every customer individually and deliver custom built Value for Money solutions driven by latest technology, innovation, quality, structured processes and collaboration with global resources.
Our Values: We exhibit teamwork, ownership, integrity, lifelong learning, and a commitment to delivering wow customer experiences.