We optimize human capital with progressive solutions.
HCM Software Integration
We specialize in integrating and customizing HCM software solutions, optimizing HR processes such as employee onboarding, payroll, performance management, and talent acquisition.
Employee Self-Service Portals
Our user-friendly portals empower employees to independently manage personal information, time off requests, benefits, and performance reviews.
AI-Powered Recruitment Tools
We create cutting-edge AI-driven tools that revolutionize candidate sourcing, resume screening, and interview scheduling, streamlining the recruitment process.
Payroll Software Platforms
We develop comprehensive payroll software solutions that automate the entire payroll process, from calculating wages and deductions to generating payslips and managing tax withholdings.
Cloud-Based Solutions
We offer cloud-based payroll platforms that allow businesses to access and manage their payroll data from anywhere, promoting flexibility and scalability.
Mobile Apps
Our mobile apps enable employees to view their pay stubs, update personal information, and submit time and attendance data, enhancing employee self-service.
Performance Management Solutions
Our tailored systems for goal setting, performance reviews, and continuous feedback enhance employee performance and engagement.
HR Chatbots
We provide AI-powered chatbots that handle routine HR inquiries, freeing HR personnel for more strategic activities.
Analytics
We develop powerful HR analytics platforms that provide actionable insights into workforce trends, employee performance, and predictive analytics, empowering strategic decision-making.
Employee Wellness Platforms
Our platforms promote employee well-being, offering resources for mental health, wellness programs, and benefit management.
HR Cloud Solutions
We deliver secure and scalable HR data management through cloud-based solutions, accessible from anywhere, ensuring data privacy and accessibility.
Area of Work

  – Consulting | Applications |Infrastructure | Staffing
Automated Tax Calculations: We incorporate automated tax calculation features that ensure accurate tax withholdings based on the latest tax regulations and employee data.
Direct Deposit and Payment Solutions: We provide options for direct deposit and digital payment methods to facilitate seamless and secure salary distribution.
Tax Filing and Compliance Tools: Our tools automate tax filing processes, generate necessary tax forms (such as W-2 and 1099), and assist in ensuring compliance with tax laws.
Garnishment and Deduction Management: We develop features to handle various garnishments, deductions, and benefit contributions accurately and efficiently.
US Payroll Solutions: Our solutions help manage payroll specifically for US, accounting for different federal, state, local, county and local tax systems and regulations.
US Invoicing Solution: Invoice your customer per jobsite or location based on administration fees, health program fees, w/c codes.
Digital Signature Solution: Our innovative solution enables employees to digitally sign all letters and contracts securely, streamlining approvals and saving time while ensuring compliance.

Our client, a rapidly expanding company, grappled with decentralized systems and labor-intensive HR processes. We orchestrated a technological overhaul using SharePoint as the central hub. Leveraging Power Automate, we automated critical tasks. Our custom onboarding app eliminated paperwork by streamlining document submissions and task assignments. Automated leave requests and time log entries reduced errors and delays.

Our client needed to establish IT infrastructure and complete a critical project at a remote location. They faced challenges due to resource constraints and the urgency to meet project deadlines. We implemented a project-based staffing strategy, deploying a team of skilled professionals in a prioritized manner. We allocated resources for IT infrastructure setup, development, and project management based on project timelines and critical requirements. Our remote team collaborated closely with the client's onsite personnel.

Our client, a leading staffing service provider, faced the complexity of managing a wide array of HR functions. The sheer volume of tasks, coupled with evolving regulations, posed challenges that demanded a robust, tailored solution to streamline their operations and improve efficiency. We designed and implemented a comprehensive custom solution that integrated all critical HR functions into a centralized platform. This included automated benefits management, seamless payroll processing, accurate invoicing, efficient handling of garnishments, tax compliance, and a billing system that aligned with their client agreements.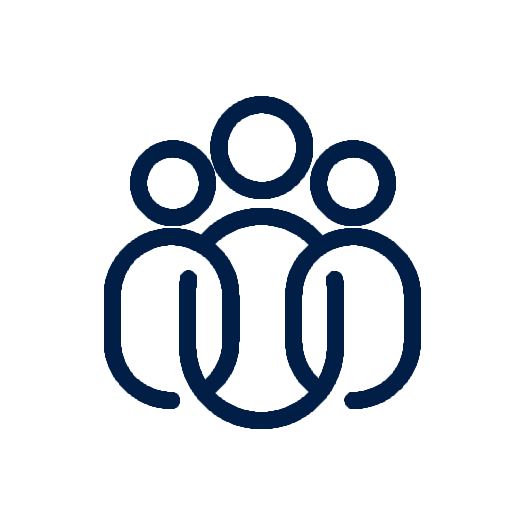 Effective Communication – Specific, precise, clean and concise
Clean code with best code practices
Critical thinking and adaptability to latest changes
Debugging, troubleshooting and problem solving
Scrum / Agile development process
Domain specific expertise
Clear documentation
Focus on reliable, scalable and high performance
IP-rights and NDA protection
Certified resources
On demand peer colleagues expertise
Secured access with finger print, VPN, two-factor authentication
Time zone compatibility
High end hardware for fast programming – laptops, dual screen, etc
Pleasant office space/environment for enhanced productivity
Timelogs and reporting
Team Job Functions – Project Management | Custom Account Management | Code Management | People Management | Delivery Management | Process Management | Task Management | Knowledge Management| Requirement Management | Quality Management | Release Management | Infrastructure Management | Transition Management | Project Cost Budgeting | Project ROI Management | Time Management | Technical Support | Project Audit Management
Rigel Offering:
Tailored Services | Hire Dedicated Developers | Industry-Specific Solutions | Products
Terms: Pay Per Hour | Pay Per Week | Fixed Cost | Revenue/Profit Share | Pay Per User/Subscription/Instance | ESOP | Retainer | Hybrid
Location: Onsite | Offshore| Hybrid Onsite and Remote
Onboarding: Within 4 weeks | Quick team scaling
Process: Submit Inquiry –> Business Need Concall –> NDA –> Rigel Proposition –> Agreement –> Onboarding
Initiate a meaningful dialogue
Our Motto: Let Us Grow Together!
Our Purpose:  Taking care of human values and ethics, we are committed to serve every customer individually and deliver custom built Value for Money solutions driven by latest technology, innovation, quality, structured processes and collaboration with global resources.
Our Values: We exhibit teamwork, ownership, integrity, lifelong learning, and a commitment to delivering wow customer experiences.