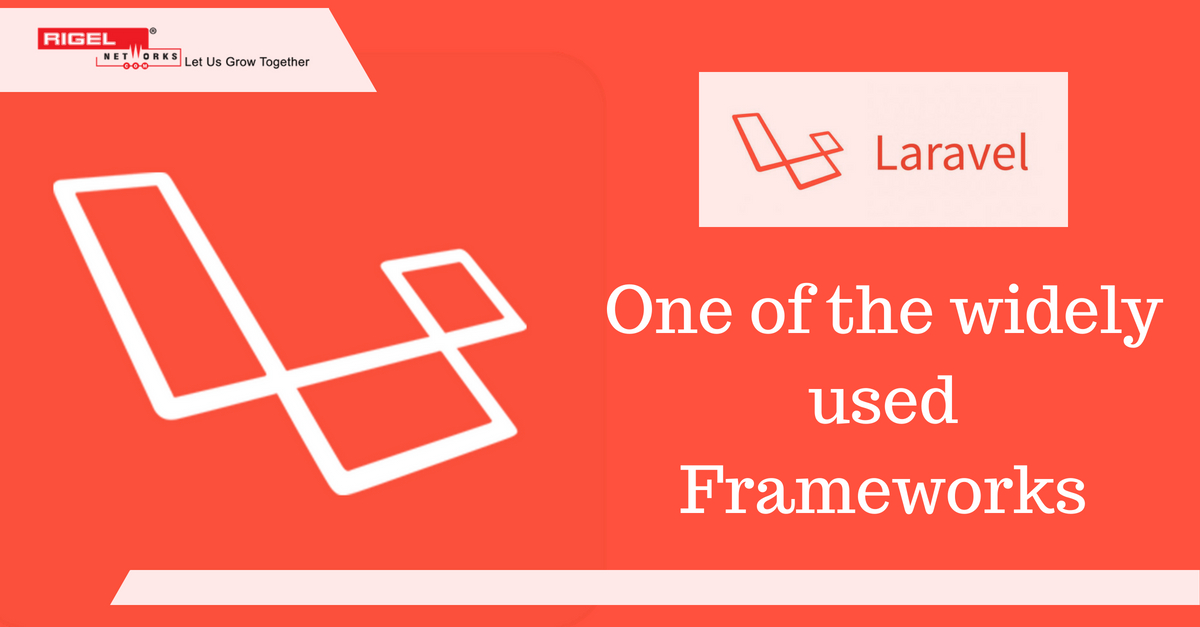 In handling and exchange of data and technological interaction, businesses today have started to embraced technology solution as digital transformation has taken industries by storm. Looking at this, it can assume it is never going to fall, at least not in the upcoming period. With a various choice of platforms available for Web and Mobile application development in the market, further divided into several frameworks, it can prove to be a strenuous activity to pick the most profitable platform for your business.
So, are you one among those organizations planning to start a new web development project? If so then PHP platform is one of the most excellent options, as it has gained the dominant position in web development. The framework consists of various platforms with different features and functionalities. One of such platforms with the framework is Laravel. If you are a developer then, you must have heard about Laravel PHP framework, if not, then this article will give you a complete insight and a strong reason to adopt Laravel development for your project.
Laravel and its Importance
One of PHP framework – Laravel is an open-source web development platform. What makes it different from other framework is because of its elegant and expressive syntax that has been designed to ease and speed up the web development process. The Laravel PHP framework also has a vibrant developers' community support and powerful features. Ready to use components, secure separation of a model, abstract you away from the low-level security concerns, libraries, MVC logic, code structure and enforce proven architecture file is what Laravel offers. In a nutshell, this PHP framework makes you more productive, and web development looks fantastic.
Why opt Laravel PHP Framework for Web Development?
Let's have a look at the reason why one should adopt Laravel PHP Framework for the Web Development project.
Open source and quickly emerging platform
The open source is one of the main reason, as Laravel PHP framework is one of it and with code maintainability it can build complex and large web applications with an easy process. As a result, due to its dynamic capabilities to handle big web development projects, many PHP development companies have adopted Laravel. Amidst the developers, Laravel is the most popular PHP framework as per the Google trends.
Artisan
Artisan is the command-line interface contained within laravel. It assists you by providing many helpful commands while building your application. Moreover, the best part of the Laravel PHP framework is, it handles all your difficulties and allows you to do your best.
MVC Architecture Support
The laravel PHP framework follows Model-view-controller design pattern, ensuring transparency between presentation and logic. MVC architecture support has multiple built-in functions, improves performance and allows better documentation.
The traditional MVC design pattern follows in this application, where you use:
Models:- To retrieve your objects' information and interact with your database
View:- To render pages
Controllers:- To retrieve data and handle user requests by leveraging Models.
Modular
Laravel has adopted modern PHP principles which allow developers to build user-friendly, responsive and modular web apps. It is made on more than 20 different libraries and split up into individual modules.
Template engine
You can create amazing layouts with dynamic content seeding using Laravel's lightweight templates. It also has many widgets having JS and CSS code with solid structures. However, these templates designs are for simple webpage layout with different sections.
Libraries and configuration
Based on the appropriate platform where the app is running, laravel supports many development environments and accordingly adjusts itself. Therefore, it is possible due to the authorization libraries integrated inside. The feature autocomplete is not found in other popular PHP frameworks but it supports in Laravel libraries.
From past four years, Rigel Networks is catering the clients with Laravel Web Application Development Services and provides end to end IT services to small and large companies across the USA, EU, GCC, Australia, and India. Lately, Rigel has completed one of the projects using Laravel PHP framework for Center for Reproduction web application. Built on Laravel PHP framework platform using technologies My SQL, js, jq, ajex and bootstrap, hosted on the deployment server. We completed this project with four resources in 30 days, with an excellent team of PHP developers.
As a result, for the business purpose, if you want to create a website or grow your business with laravel PHP framework, contact us at inquiry@rigelnetworks.com.
Related Blog...